Become a courier. Be your own boss. Make what you need on your own schedule.
Be your own boss.
Schedules change. As a Foodout partner you get to choose when you are available and when not. The deal is extremely flexible.
Flexible schedule.
Work as a courier on weekdays or weekends. Or both. Experience the freedom of working whenever you want.
Make more money.
Earn up to €15/hr on a flexible schedule.
Let the app lead the way
Just tap and go. You'll get turn-by-turn directions, tools to help you make more, and 24/7 support—all available right there in the app.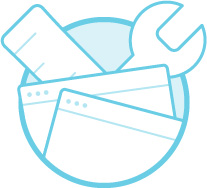 Get Activated
Tell us a little about yourself and your transportation vehicle. Vehicle requirements vary by region, so we'll show you what's needed for your city.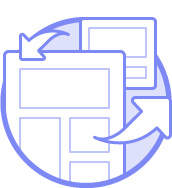 Once you're approved to drive with Foodout as an independent contractor, we'll provide everything you need to be a success on the road.
Turn on the app, accept some orders, and start bringing home some cash.
What Our Couriers Are Saying
Don't just take it from us, let our customers do the talking!
"I started driving with Foodout because I liked the idea that my own car could make me money. After just about a couple weeks, I saw that this was somethi§ng I wanted to do permanently."
Aivars
"I wanted something where I could meet new people and get out of the house. Foodout has helped with both of those things, plus I'm seeing new parts of the city I've never seen before!"
Rasa
"I am a family guy - the most important for me is to work and earn money. In Foodout I have stable job, good salary. Love to communicate with people and like that I don't have to sit around all day."
Uku Saller
Frequently Asked Questions
Who can become a Foodout courier?
Anyone with a vehicle (car, truck, bike, scooter, or motorcycle) and a customer-service mentality is eligible. You must be 18 years or older with a smartphone to use our mobile driver app.
How do I get paid?
Couriers are compensated for each successful delivery with a task-based fee. Money is deposited into your bank account each week.
What is the time commitment?
You have the flexibility to choose your own delivery hours! Foodout is typically busy during the lunch and dinner delivery shifts, open 7 days a week from 8am—11:30pm. The more you work as a driver, the more you'll earn.
How does the application process work?
A Foodout representative will contact you after receiving your application. The process includes an interview and an in-person session. You may be subject to a background check following your interview or after you have received a conditional offer, in compliance with local law. After you and Foodout have agreed to the Courier Terms and Conditions, you can make yourself available to deliver. You'll be out on the road and delivering in no time!
I am interesed, who do I contact?
Interested in working for your dream company? Want to participate in our success story? Please send us a message.
Get In Touch